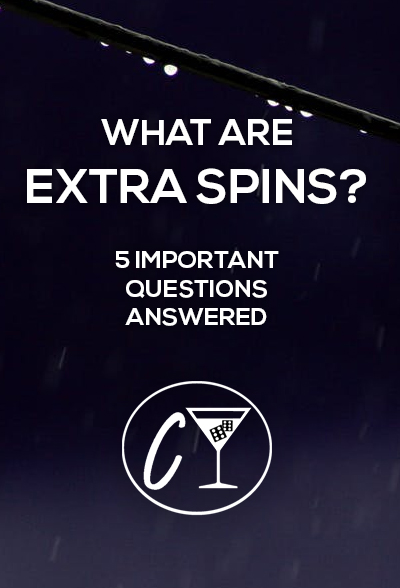 Have you ever seen the phrase "Extra Spins" and wondered, what are Extra Spins? Is it some less valuable version of Free Spins or is it something that you have to pay for?
The number one online casino marketing tool have been to offer people a welcome deposit bonus, that boosts the amount of money you deposit by everything from 100-300%. This welcome bonus more often then not include spins that you can use to play on their slot machines for free. Those spins either generates cash that can be directly withdrawn or bonus money that has to meet a wagering requirement in order to be transformed into a withdrawable fund.
But are we talking about Free Spins or Extra Spins? Is there any difference?
What are Extra Spins?
1. Are Spins not Free Anymore?
Both yes and no. It all depends on a matter of perspective. If you consider Free Spins to be free, Extra Spins are also free.
But if you consider Free Spins to be misleading and not free because, in order to obtain them, you have to do a real money deposit, Extra Spins are also not free – since they are the exact same thing! It's just a matter of terminology.
So what are Extra Spins? – No matter what you call them, the objectives are that it is spins on a slot machine that is given to you when you've done a deposit that includes such spins.
Now that we have determined that it is the same thing, let's use the word Extra Spin from now on. As previously stated, Extra Spins can also be behind a fence of wagering requirement, which makes the amount of money you have to wager an even more contributing factor that speaks for that the spins are not "free" in the remarks that you can get them without giving anything in return.
Wagering Requirement
Wagering requirements are kind of 'the catch' when it comes to claiming you Extra Spins. So, we've established that you're not "paying" for the Extra Spins, but the winnings are added to your account as non-withdrawable. The wagering barrier requires you to wager/bet x amount of money you deposited when you claimed your Extra Spins. This is introduced by the casinos to make you deposit more than you did just to claim the Extra Spins, it's pretty logic.
For example, maybe you get 100 Extra Spins on a £100 deposit. If there is an x20 wagering requirement, you have to keep playing with the £100 wagered and made use of €2000. Once you've made use of €2000, you're able to withdraw whatever is left. It's not as hard as it sounds, though since all the money you win and then use in a wager again is also counted towards the wagering requirement.
There are also Extra Spins that doesn't come with a wagering requirement, which lets you withdraw any winnings you get whenever you want. The same principle remains though, they are still not "free" in the remarks that you can get them without giving anything in return.
2. Why is it being changed?
MARKETING OF OFFERS
2.11 We propose to redraft the existing SR code provision (5.1.7 – Marketing of offers) to simplify it and focus on the desired outcome. The purpose of the provision – to ensure that marketing is transparent – does not change. 
– Proposed changes to Licence Conditions and Codes of Practice linked to the fair and open licensing objective (LCCP) as of 28 Jan 2018. 
The LCCP sets out the requirements operators must meet to hold a license with the Gambling Commission. The LCCP
The work with the LCCP started in 2017 and is a three-year strategy that outlines The UK Gambling Commission's work together with their overseen casinos in order to make a better gambling market that is more transparent towards the consumer. The LCCP has outlined four main focus points that is meant to be addressed in the codes of practice.
The consumer should be: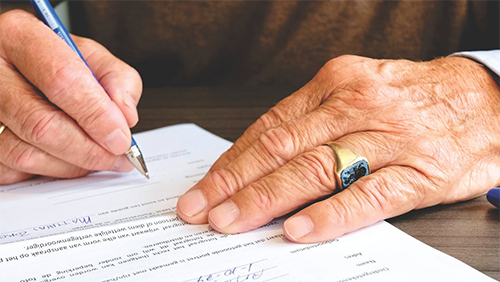 • fully informed of, and able to make use of, their rights
• free to enjoy gambling and to feel confident that they will be treated fairly
• aware of the risks, and clear about when and how to seek help or redress
• able to differentiate, and choose between operators in a competitive market on the basis of customer care and values.
The UKGC have been working together with the Competition and Markets Authority of UK (CMA) to make sure that all of the UKGC licensees use fair and transparent marketing, especially around the bonus offers. The main focus is to tackle the UK consumer protection legislation, which is required by all UKGC licensees. Together with the CMA, UKGC wants to, in the work of the LCCP make clear what is required by operators to meet in terms of treating consumers in a fair and transparent manner, improve the regulatory tools to tackle poor practices of legislation and provide advice for operators in order to prevent mishaps instead of taking actions against operators who fail to comply.
The CMA has found that many operators could be breaking consumer protection law when advertisements of gaming deposit-match bonus promotions fail to include prominently significant conditions and when related terms and conditions are unclear, such as mentioned Free Spins that can cause the misconception that no money deposits are needed in order to claim them.
The Committees of Advertising Practice (CAP) administered by the Advertising Standards Authority (ASA), also performs an important and long-term role for the greater good of the casino business operations. Breaches of ASA and UKGC codes may result in rulings made against any operator who fail to comply.
The new CAP-led guidance on the marketing of free bets and bonuses will offer further clarity for operators.
3. Will Free Spins Still Exist?
Free Spins as a term will not be forbidden. As long as it is used in collation to the new codes of practice. There is nothing that says that the offer of Free Spins would be disregarded. The UK free spins new casino's offer is the "no deposit" Free Spins that does not require any wagering are surely free in its right remarks. These kinds of Free Spins is getting rather extinct on the market, and the transition between terminology might create a confusion as to the phrasing of "free", so expect that these spins more often then not is only accessible through a deposit.
4. Why do sites use different terminology?
As the LCCP guidelines is coherent with UK legislation, and the work with both CMA and ASA is to regulate the UK market, for now, this will be solely aimed towards casinos that is advertising and working towards the UK market as well as operators working under the terms of the UKGC.
Don't be surprised to find sites that use the terminology Free Spins the way it has been used in the past since this codes of practices do not apply to every country.
There will also be instances that sites that focus on the UK market still uses the term Free Spin when it is not applicable to today's UK legislation or codes of practice. These should make you cautious as to how much authority the site has. The lack of up-to-date regulation probably also means that the bonuses do not comply with the current bonuses offered by the casinos.
5. If a site offers me Free Spins, will they be completely free in this sense from now on?
Probably not. As mentioned above, this is still being implemented and will most likely be a dragged out process. But seeing a review-site that offers spins under the term "Extra Spins" will most likely be a serious actor on the market since it means that they are applicable with current UK legislation and codes of practice set up by the UKGC.
Also, there is the aspect of sites that don't solely offers traffic to the UK domains. Although it's advised by the UKGC and LCCT that every site that might in any way send traffic to the UK domain to comply with applicable codes of practice.
To not rule anything out, there are still casinos that offer a "no deposit" bonus, where the spins really are free in its right remark. Those are getting instinct and shouldn't be your primary assumption.
The UK Gambling Commission
The UK Gambling Commission's job is to review the gambling sector, which includes looking at social responsibility within the online gambling industry and protects players from any misuse from any online casino. They also analyze and issues statements in areas that is lacking or found to be flawed.
The UKGC is having a big role in regulating gambling legislation and supervising gaming law in the UK. They are also involved in advising the national and local government on gambling-related issues.
UKGC issues licenses to online casinos, which gives them control to issue fines and revoke licenses, and is tasked with investigating and prosecuting illegal gambling within this sector. All serious actors in the gambling industry is sanctioned with a UKGC license and this is a huge sign of comfort for a player to feel safe gambling.
The Gambling Commission has a duty to permit gambling as long as it is reasonably consistent with the three licensing objectives set out in the Gambling Act 2005.
These objectives are to:
• keep gambling free from crime and from being associated with crime
• ensure that gambling is fair and open
• protect children and vulnerable people from being harmed or exploited by gambling.
Other codes of practices set up by LCCP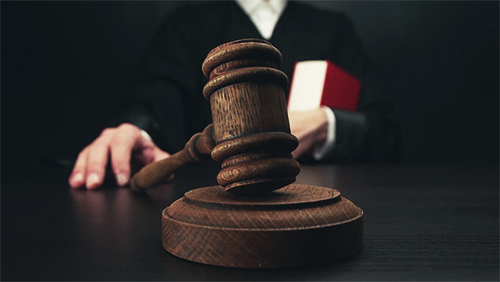 Transparency and simplicity in the complaints areas
Effective, transparent and fair customer complaints handling is an important part of achieving the objective of the Licence Conditions and Codes linked to the fair and open licensing objective. License holders need to have fair, transparent and accessible procedures in order to meet this objective. License holders are also required to report to the UKGC regarding any information about complaints received and escalated, and any kind of outcome of these complaints.
The LCCP is to make clearer that the expectations of the license holders to handle all complaints in a transparent and fair manner. It may not take more than eight weeks for a complaint to be handled after it has been received. The LCCP will also keep a new section of advice to licensees on how to effectively receive and handle complaints.
Consent on e-mail marketing (electronic market consent)
Unless expressly permitted by law – consumers must not be contacted with direct electronic marketing without their informed and specific consent. Every time a consumer is contacted he or she must be provided with an opportunity to withdraw consent. If consent is withdrawn the consumer must not be contacted with direct electronic marketing until expressly permitting the electronic marketing to continue. Licensees must be able to provide evidence which establishes that consent, typically in writing such as an e-mail evidence or a unsubscribe button being activated
Third-Party obligations
Every operator that is responsible for the actions of any third-party can be held responsible for any of the actions caused by a third-party that is in breach of the terms and conditions set out by the UKGC. Every third-party that, with the operators consent, such as review sites and affiliates, must adhere to all the required standards of the LCCP and failing to do so can result in regulatory action against the licensee and/or the responsible third-party.
This will result in more safe and regulated third-party affiliation and a more consumer-friendly environment for gamblers cruising different kinds of review-sites. A lot of affiliate sites will disappear due to adherence and inactivity to keep applicable to the standards required by the UKGC and LCCP.
Fair and clear terms and conditions
Every operator is abiding to follow the UK law and legislation. The CRA led the CMA to produce information to advise any type of monetary business, in this case, operators under the license of the UKGC, on unfair contract terms – including the Unfair Contract Terms Guidance.
Things such as unclear wording can lead to a misleading purchasing decision. This can involve the risk they take when wagering or omitting key information. Written terms and conditions cannot consist of unclear information or being hard to understand by the average consumer. Any written terms and conditions have to be complete and transparent. Any written terms and conditions have to be easily navigated from every site of a website and cannot be buried in small print so that it is easily missed.
General – readability of consumer information
A considerable amount of written information that is provided by operators can be hard for an average consumer to understand. There is studies shown by the International Survey of Adult Skills back in 2012 that showed that almost 20% of UK adults have a literacy level equivalent to the GCSE grades D-G. Operators should be aware that people with this kind of reading capacity might be misled by unclear wording.
Did you Like this Article? Here are some links that might be of interest for you:
Read more about The UK Gambling Commission
Read more about The Proposed changes to LCCP
Invest time in knowing how you can avoid it! Read about some reasons someone got Suspended From a Casino
If you liked this article and you feel like this is something that could be of use for someone – feel free to share this article with them!
Last Updated on September 5, 2020