You've just found the perfect website for online slots. You're all excited about trying out their newest and best games.
But wait: before playing, you need to make a deposit.
If you find yourself stressing over which payment method to use to play online slots, you're not alone.
The top online casinos offer hundreds of slots… and dozens of different payment methods. In this guide, we'll go over the top five benefits of using one of the most well-known online payment methods to make an online slot deposit: PayPal.
When it comes to making online payments, you want to be sure your payment method is safe and secure. Licenced online casinos use encryption to protect your personal and financial details, but this on its own is not enough. When you play online slots with PayPal payments, you get an additional layer of protection.
PayPal is an e-wallet that lets you store, receive and send funds. When you use PayPal to send a payment, the recipient doesn't see any sensitive financial information like your credit card or bank account number. This way, you are kept completely safe if your recipient (such as an online casino) is hacked.
Privacy and anonymity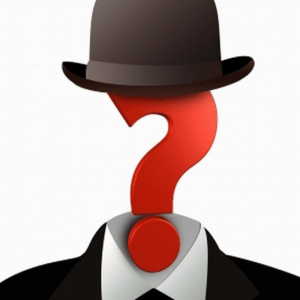 On one side of the coin, PayPal helps conceal your payment details from your online casino provider. On the other side, it helps conceal your gambling activity from your bank or credit card provider.
As an activity, online gambling is treated suspiciously by banks and lawmakers.
Safety and security
Like it or not, if your bank sees a lot of online casino transactions it might judge you harshly when it comes to your ability to qualify for a loan or mortgage. When you buy online slots credits with PayPal, your bank has no way of knowing – and your financial standing won't be affected.
Quick deposits
The biggest problem with transferring money to an online casino is that it can be really slow. When you make a wire transfer, it can take anywhere from a few hours to several days for the funds to reach the recipient. When it comes to online casino deposits, this could mean sitting around for days waiting for permission to play.
As an e-wallet, PayPal cuts through delays and gets your funds to your recipient instantly. By using PayPal to play online slots, your deposit gets processed in seconds – giving you more time to get started playing your favourite games.
Read: Find The Best UK Casino's With Free Cash Bonuses & No Deposit
Quick withdrawals
If you're a regular gambler, you don't only want instant deposits; you also want instant withdrawals. When you win a big jackpot, the last thing you want is to spend several days waiting for the funds.
PayPal facilitates instant payouts, meaning you'll never have to sit around waiting for your prizemoney to appear. Win a slots jackpot. Withdraw with PayPal. Get funds instantly. Withdrawing money with PayPal is super quick and super easy.
Special bonuses
Last, but certainly not least, is the least-known PayPal benefit: its connection to special bonuses. Online gambling operators have been known to offer a variety of special offers and bonuses in an effort to entice new customers. One type of bonus that has proved popular with players is the payment bonus.
Many online casinos offer special bonuses for depositing with PayPal. Usually, you have to make a minimum deposit (such as £50 or £100) with PayPal to qualify. In return, the casino pays out a percentage bonus (e.g. 25% bonus on £100 deposit equals £25 in free playing money). This in itself makes PayPal a great online slots deposit method.
Last Updated on September 9, 2020