We're all about finding and showing you the top online casino bonuses. Not everyone knows how these bonuses work, and they can come with terms and conditions that players find confusing. Understanding these terms is the key to maximizing the value of your bonuses.
The popularity of online casinos has created a lot of demand, but there's also a lot of competition out there to grab players' attention. Sites have to offer promotions and deals to gain new customers and keep existing ones.
This guide will walk you through the main types of bonuses you will find at reputable online casinos.
No deposit and welcome bonuses
This is the first type of bonus you will come across when signing up for an online casino. Many players are surprised when they find out that they can gain bonuses without making a deposit.
Read: Find The Best UK Casino's With Free Cash Bonuses & No Deposit
No deposit bonuses are usually unlocked when you sign up for an account with a site. The site will offer a 'welcome package' that is unique to them. It can include Free Play dollars, free bets or spins, tickets for games and more. For example, 888's welcome package offers £88 free play as a no deposit bonus.
There are always terms and conditions when it comes to no deposit bonuses. It wouldn't make sense if you could gain this bonus in real money and instantly withdraw it. If this were the case, you could go around all online sites and withdraw the cash.
The bonus is presented in bonus funds. They cannot usually be withdrawn, but can be used to play real money games. If you make a win using the free play money, then this will go to your bonus account. You will then have to wager a certain amount to actually withdraw the wins. Be aware that you will need to enter the no deposit code to get the bonus.
These bonuses are an excellent opportunity to get used to the site and the games on offer. Use it to gain experience and to see if you like the interface. You can see how much you like an online casino before making your first deposit. Any wins are a bonus.
First deposit and match bonuses
Next up is the first deposit bonus. This is offered by most online casinos at the moment the player makes their first deposit using their own money.
This type of bonus nearly always involves a percentage match deal. The online casino matches your initial deposit by a certain percentage, up to a certain capped limit. For example, if the casino offers a 100% first deposit bonus and you put $200 on the site, then you can potentially unlock an additional £200 in bonuses.
Again, there are always restrictions on withdrawing this bonus. If not, you could deposit and instantly double your money by withdrawing.
The match bonus can be issued as bonus funds. These funds can be used to play real money games, but any winnings must be released by wagering a certain amount. Or, the match bonus is released in steady increments as you wager your own funds. Always check individual requirements to fully understand what is on offer.
Some sites will also offer a match bonus on your second deposit, or even your third!
Free spins
Free spins are often a part of an online casino's first deposit bonus, but they can also be given out as part of promotions, or as a reward to players. All of the online casinos shown on this site offer free spins, so look out for those that offer the most.
Not only that, but also look out for the terms and conditions (as always!). Free spins still have wagering requirements and capped limits on wins, but thankfully they are usually more forgiving than other bonus types. You will need to wager less to unlock the winnings. You could also hit the jackpot in a single spin!
You may not always be able to play every slot with your free spins. Sometimes the spins are restricted to a certain number of games. Either way, they're free, so use them however you want and hope for a big jackpot win.
Cashback and VIP schemes
VIP schemes are common in many different types of business, from cafes that offer a free breakfast for every ten bought, to Starbucks, who have developed a revamped loyalty program based on earning stars.
Online casinos do everything they can to attract new players, but they also want to keep their existing customers on board too. That's where bonuses such as cashback and VIP scheme come into play.
VIP schemes keep loyal players happy, though they may soon face reform. What this actually involves depends on the online casino, but they usually involve extra prizes or free spins every time you wager a certain amount. VIP schemes are often tiered, so players who wager more can stand to win bigger prizes.
Rakeback is when the online casino gives you a percentage of all of your wagers back, such as 10%. They don't often offer it to all players, but may give high rollers or regulars access to exclusive rakeback deals.
Check what rakeback and VIP schemes the online casinos you use offer, especially if you are a regular at the tables. You shouldn't aim for higher VIP tiers (this would mean increasing your wager), but just be aware of what's on offer at your level of betting.
Ongoing promotions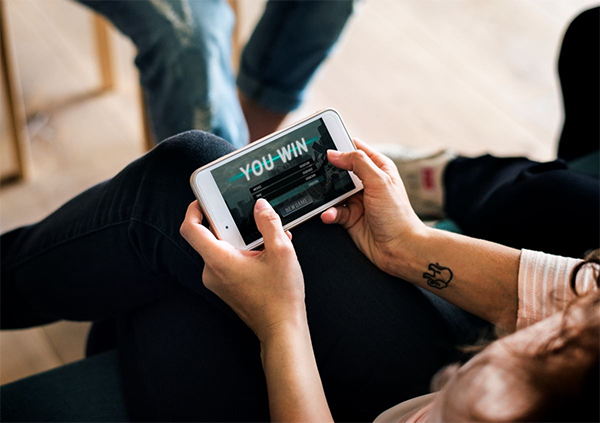 Finally, most online casinos will offer ongoing offers to keep the action interesting and exciting for players. This could include regular offers or one-off promotions, and in some cases you may have to opt-in or play certain games to activate the bonus.
That's why you should read the online casino's website or check the software's lobby for features and promos. Switching to a different game for the night could unlock free spins or challenges.
Promotions can be as creative as the online casino can imagine. They could be raffles, extra value on games or boosted jackpots, or even happy hour on certain games. They could also be used to attract a certain segment of the market, such as the growing number of mobile gamers, by giving freebies for downloading the mobile app or playing via mobile.
There are many type of casino bonus. Finding them is half the battle. Just make sure you make the most of the online casino bonuses mentioned here by understanding how they work and how to unlock them. Happy gaming!
Last Updated on September 9, 2020